On june 21, 2022 Ambassador Željko Jović attended the Sofia Economic Forum III, organized by the non-profit organization Delphi Economic Forum and the NGO Center for Liberal Strategies.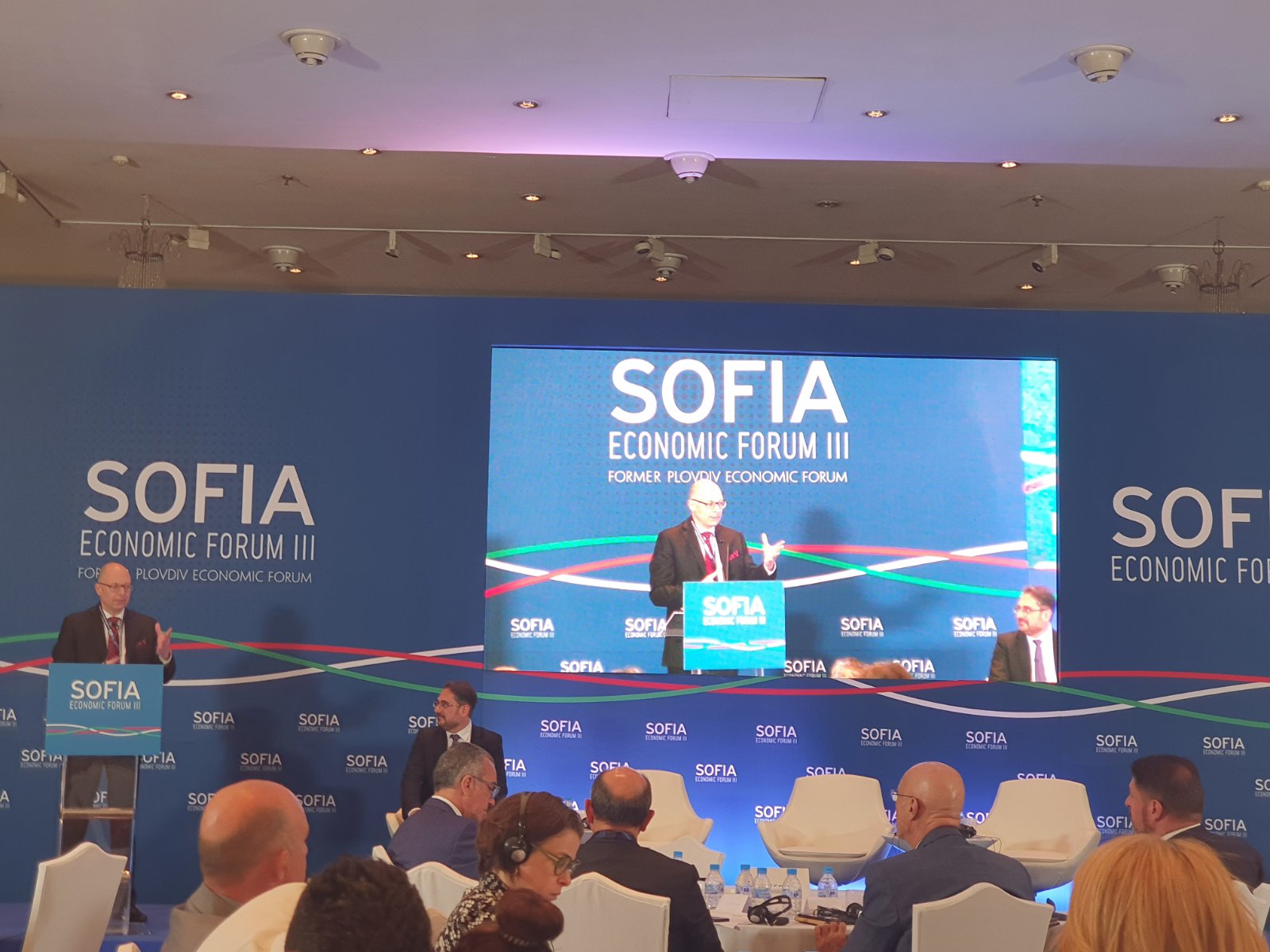 During the forum, which was held in the form of panel discussions, the scenario of a new global and regional security order after the military conflicts in Ukraine was analyzed, and topics on the importance of EU enlargement, geopolitical tensions and energy transition, strategic infrastructure projects and digital transformation were discussed. Participants also discussed the challenges of economic growth, inflation, candidacy for the eurozone, the development of regional economic clusters and the labor market, the transport sector, as well as foreign direct investment.
The forum was opened by the Deputy Prime Minister and Minister of Finance of the Republic of Bulgaria, A. Vasilev, and was attended by the Deputy Minister of Energy of the Republic of Bulgaria, Iva Petrova, Principal Advisor to the Greek PM for Energy, G. Kremlis, President of the American Chamber of Commerce in Bulgaria, O. Marquette, Executive Director of Bulgartransgas, V. Malinov, Head of Division Financial Stability Department of the National Bank of Romania, F. Dragu, Deputy Minister of National Defense of Greece, N. Chardalias, representatives of state financial institutions, regional and domestic representatives of economic entities, Ambassador of France to the Republic of Bulgaria, F. Robine, amb. of Greece, Dimitros Chronopoulos, and other members of the diplomatic corps, and the European Commissioner for EU Enlargement, Oliver Varhelji addressed the audience via a video message.